Vacheron Constantin: five anniversary Overseas, including one chronograph
The venerable Genevan brand began celebrating the Overseas family early in 2016, and continued with the release of its Heures du monde model in May . A quick look back.
There's cause to celebrate when a company backs up the prestige of its current collections with a long past chock full of ideas, of tests, of custom-made prototypes of unique pieces, of successful series, not to speak of many innovative and inventive activities. The question is then, which particular aspect do you focus on? It's all a question of priorities.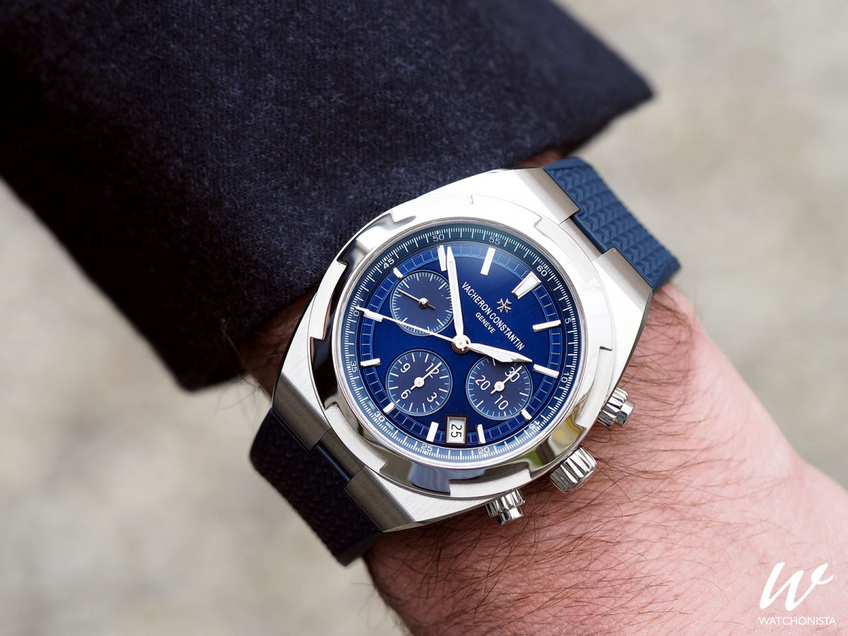 Vacheron Constantin Overseas Chronograph
The Vacheron Constantin Overseas is it
When it first came out in 1996, the Overseas was part of the sports chic movement that elevated steel to the rank of must, a material that was considered noble by watchmakers, but not necessarily by the end-customer. Of course, it did not draw attention away from gold cases that continued to meet the expectations of well-heeled fans of fine watchmaking. So now, the Overseas line turned twenty. And it fully embodies the sporty-chic continuum of an one-time model named 222 in reference to Vacheron Constantin's 222nd anniversary in 1977. Everything about these watches suggested that they really deserved to be modernized.
Today, in 2016, the Overseas does not have to worry about young rivals. The collection is astonishingly mature, and bursting with renewed vigor thanks to the arrival of five new references. It all began in early 2016, well before the recent revelation of a model dedicated to universal time, that famous horological complication that appeals to peripatetic air-bound businessmen and to individuals who kill time in airplanes after having enjoyed it in latitudes in distant time zones.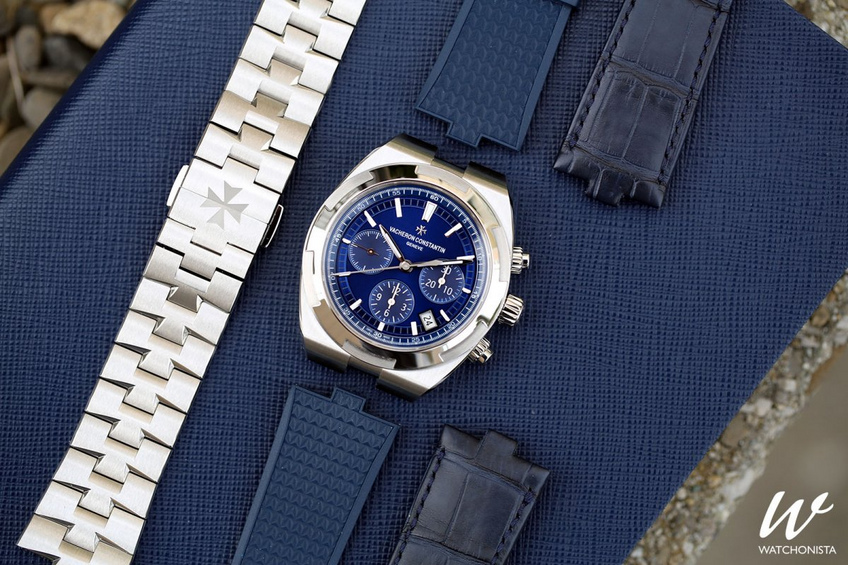 Vacheron Constantin Overseas Chronograph
Twenty candles, five references
So it's quite possible that twenty years after this model was conceived as a useful and technical timekeeping tool, it could become a cult object. Indeed, in addition to the fundamental qualities, such as wearability and practicality – in short, cleverly organized comfort – the 2016 edition of the collection features esthetic novelties that meet contemporary expectations. There is the subtle alternation between polished and satin-brushed surfaces, or the ingenious system to easily switch bracelets with folding clasps, which allows the user to modulate colors and textures: alligator with velvety nubuck lining, rubber, steel, or precious metals.
As for water resistance, it ranges from about fifty meters for the thinnest models, to about one-hundred-fifty meters for the others. Let us note a historic detail, a reference to a feature of the 1977 model, namely a ring of soft iron that encircles the automatic calibers of these new models, protecting them from nefarious magnetic waves.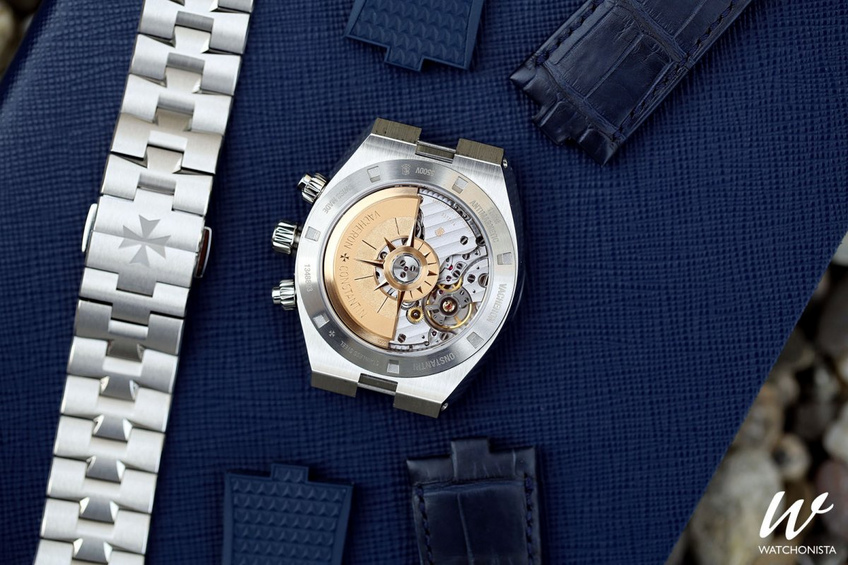 Vacheron Constantin Overseas Chronograph
Column-wheel chronograph
Among the five new variations released in 2016, the Overseas chronograph in steel on a navy blue backdrop with a very 1980s look is the one that is rekindling the legend. The chronograph now comes with a date as well. The Caliber 5200 driving it is the result of five years of development at the manufacture. The 263 components include 2 spring barrels providing fifty hours' worth of power reserve, a column wheel, and a vertical clutch to prevent hands from accidentally jumping.
It is housed in a case with a diameter of 42.5 millimeters, a reasonable size, especially considering the XXL aberrations that marked the end of the 20th century. The transparent case back opens onto the endless shuttling of the oscillating mass of 22-karat gold decorated with a compass rose. The dial, balanced by gold indices and hands generously coated with luminescent material, offers both silvery reflections and maritime depths. I chose the blue. It's one of those blues that will ferry you to the horizon, to that line where the sky plunges into the sea...
By
Josh Shanks
,
Contributor
Vacheron Constantin has released a smaller version of the popular Historiques 1921 driving watch, and two triple calendars dubbed the 1942 and 1948. You...